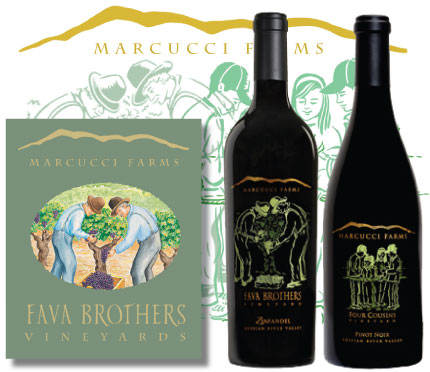 Fava Brothers & Four Cousins Vineyards

Marcucci built on six generations for their distinctive vineyards, named for ancestors and the youngest inheritors of the family farming tradition.
Created for Marcucci: corporate and wine branding, label design and art for silkscreened bottles, business papers, art and copywriting for print and web. Label design in collaboration with Lynn Bell.